Architecture Trends to Look Out For in 2023 and Beyond
Construction trends 2023 reveal a landscape in flux for equipment manufacturers. Demand is difficult to predict.
Architecture, engineering, and construction (AEC) may have a reputation as conservative industries, but the past year shows that in 2023, AEC will be a demonstration of innovation.
Using the past year as a guide, we look at the latest architecture trends and the key influences on how AEC professionals will work over the next year and beyond.
Renders, illustrations, and hybrid creations
These days, persuading many clients of the validity of your design takes more than pencil sketches and some 2D drawings on paper, but even Chaos's own CEO, Christian Lang, appreciated the analog handiwork of an illustrator when he was in the market for some home remodeling work.
Christian's interior designer presented him with "a kind of a sketch, an illustration, and I really liked it because it's still something that people are doing," he says during a presentation at Graphisoft's Building Together 2022.
He points out that it gave the design approach a personal touch, like an individual's handwriting. He also recognizes that not everyone can illustrate well, and it takes skill and time to learn how to do it right, but the use of illustrations is "still valid, and we still see a lot of illustration in our daily design, life, and business," he says.
And although renders have become so convincingly photorealistic, some architects, designers, and clients still see that a mash-up of the analog and the digital is the right tool for the job.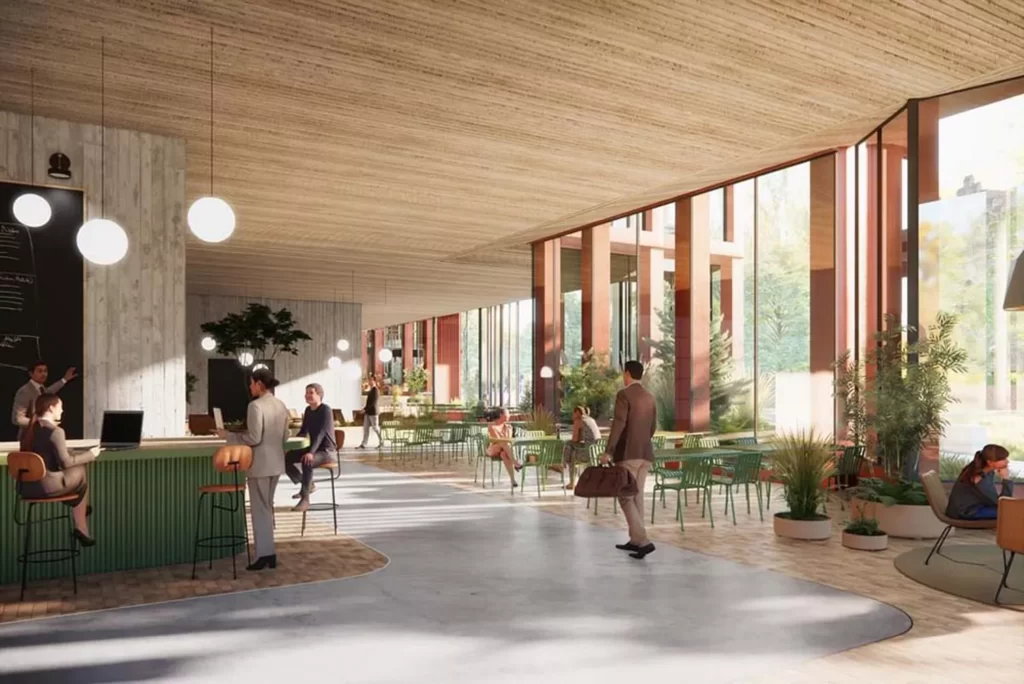 But when do you decide which is most appropriate—illustration, 3D rendering, or both—when visualizing architecture? Jens Meyer, head of UK firm RED Visualisation, believes the traditional approach to architectural representation still has a place.
Artificial intelligence visualization tools
AEC is showing the value of integrating artificial intelligence (AI)/machine learning (ML) into existing workflows, demonstrating that these technologies are tools that can augment the design process, rather than replace the need for designers.
AI text-to-image visualization tools, for example, such as DALL.E 2, Midjourney, and Stable Diffusion, are being used to spark the imagination and generate design ideas.
Architectural firms are starting to explore AI and machine learning tools, particularly in the earlier, conceptual phases of design. Martha Tsigkari, head of Applied R&D at Foster + Partners says "In addition to using reference images or studying precedents online, we can now use these tools to quickly illustrate an idea or a feeling that we want a particular space to evoke. This side of machine learning is shaping up to be a useful tool for drawing inspiration."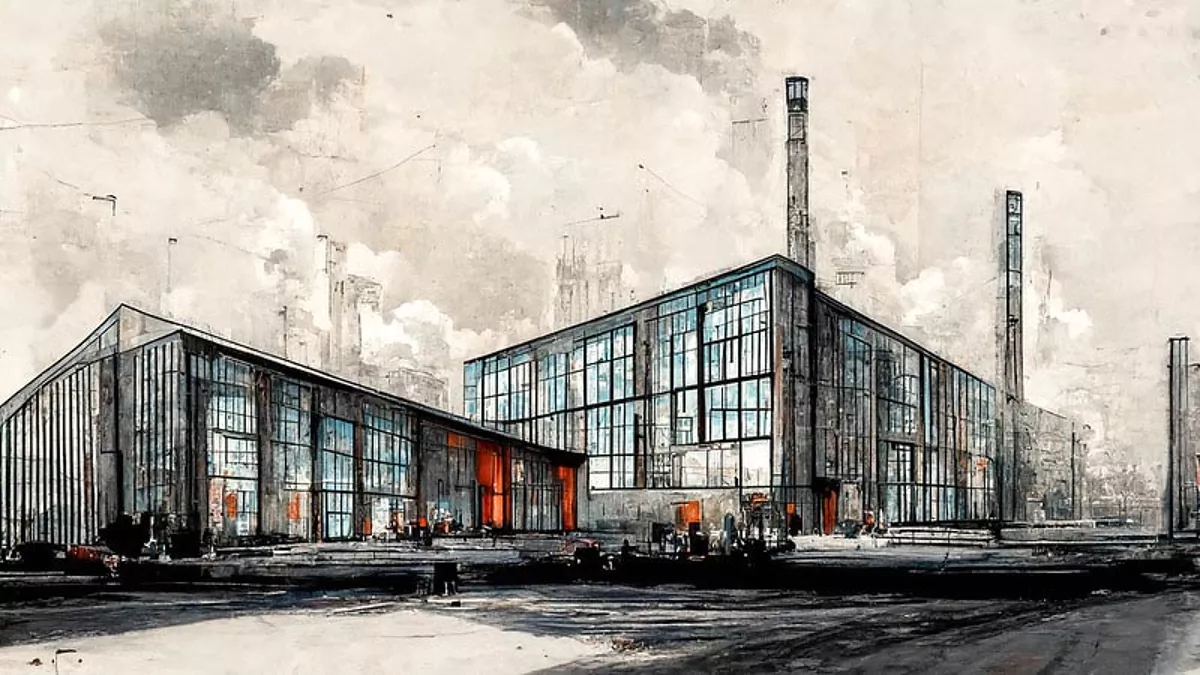 Energy costs as a driving force
While the ongoing climate crisis continues to spur calls for better building design and environmental performance, escalating energy costs are stimulating the call for a circular economy approach to architecture, greater energy efficiency in new builds, and the retrofitting and repurposing of existing buildings.
To help homeowners and contractors calculate the optimum level of coverage of external cladding for a house and the resulting energy-saving benefits, Paul Nicholas, Associate Professor at the Royal Danish Academy, led the research into an AI-powered, web-based tool that formed part of a research platform and exhibition called Visualizing Sustainability.
The use of AI enabled the web-based tool to make the predictions quickly. If machine learning wasn't used, "you could make a 3D model, you could perform an energy simulation and get the results," says Paul. "But to do that, you need to have access to all of those softwares and also the expertise and the time that it takes."
Thus AI tools enable the web-based tool to make calculations and predictions quickly. As well as the benefit of speed "what the machine learning does is that it removes the time costs," he says, "and it removes the monetary cost, as well, of that expertise."
---
These are just a few architectural trends we see gaining traction in the year ahead. 2023 will be a dynamic year for AEC professionals, but the trends above show they are rising to the challenge.