What's New in Revit 2024
Revit 2024 is here and is full of new features, bug fixes, and general updates that should be of interest to just about everyone who uses Revit.
1. Toposolids
This new toolset supports the design and documentation of richly detailed landscapes. You can use Site Tools to:
Collect and rationalize existing conditions data from CAD Imports, CSV point files, and more.
Model your design intent freely and easily, with versatile site and massing tools for modeling topography.
Populate schedules, sheets, and views and calculate material quantities. Cut, fill, join, and run phasing scenarios. Use the design-to-documentation engine of Revit to save time and improve design quality when modeling landscape and site conditions.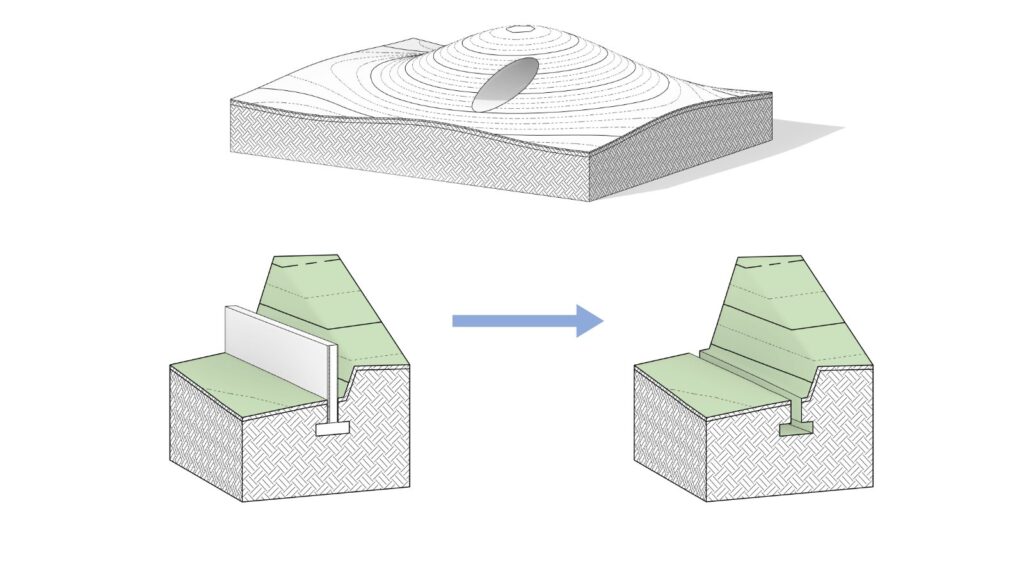 2. Improved concrete detailing tools
Structural engineers and rebar detailers have new capabilities for creating, scheduling, and documenting rebar. Use the new bar bending details to:
Create reinforcement drawings and schedules with detailed fabrication instructions. With this new tool in Revit, when the model changes, the details adapt along with it.
Add and customize rebar bending details so that your views and sheets respect your typical practice.
Reduce errors and omissions in your document sets.
3. Dark Mode in Revit
Dark Mode has been added to Revit! For those of us who used to work in AutoCAD, not having a dark theme in Revit always took a while to get used to. Well: those dark days are over (couldn't help it)! We finally have a dark theme in Revit and it does very much seem worth the wait.
It has several options to really customize it. To turn it on, you will need to navigate to the File tab in the upper right and then select the Options button. There is a new tab in this property box named Colors. In this tab, you will be able to set Dark Theme or Light Theme with the dropdown. The rest of the colors can be customized in each theme using RGB colors.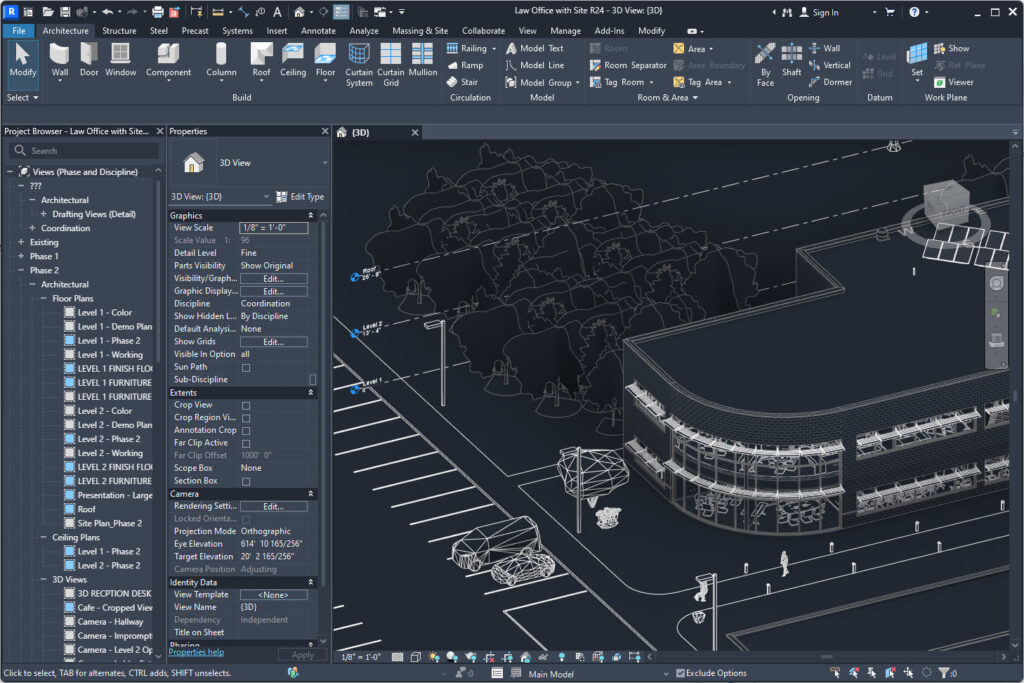 4. Add Multiple Views and Schedules
You have always been able to drag one view from Project Browser to a Sheet, but now Revit has added the ability to do multiple at a time. In the Project Browser, you can select multiple views by holding down SHIFT while making the selections. Once you have all the views selected, you can drag them into the sheet. You can also do this from the View tab by selecting the View icon, which will open a window that will also allow you to select multiple views at a time.
5. 2D Element Draw Order in 3D Families
After years of workarounds and being really specific on which annotation item to draw first in a family, Revit has added the ability to dictate the order of annotation items in a 3D family.
There are two new buttons in the Modify tab when you select an annotation item: "Send to Front" and "Send to Back". Both of these buttons have an arrow for additional options. These options have been available in a project file for annotation items and work the same as they do in the .rvt.
6. Export IFC Element Mapping UX
Last up for Revit 2024, Autodesk has added IFC Mapping. This is a great feature for those who are having to manage Revit and IFC exports. All components now have a new IFC Parameters section in Instance Properties. By clicking in the "Export to IFC As" field it will open a window that allows you to select the IFC Entity for that component.
Once the mapping for the components is set up, there is an option in IFC Export to select the entities to export. To navigate to it you will need to select Modify Setup and then the Advance tab.
---
Highlights from Autodesk