Autodesk Tandem the Digital Twin Platform for the AEC Industry
Start Digital and Stay Digital
Autodesk Tandem is a digital twin platform that allows a building project to start digital and stay digital, from design to build to operations, and transforms rich data into business intelligence. Autodesk Tandem harnesses the building information modeling (BIM) data created throughout the project lifecycle essential to creating a true digital twin of the asset. At the project's completion, the project team can deliver a comprehensive digital handover to owners of easily accessible and insightful data, accelerating operational readiness and empowering better business decisions.
Disorganized Data Means Lost Opportunities
That's the vision, but the reality for much of the industry is different. Without a digital twin at handover, mounds of disorganized data in varying formats end up buried in electronic folders, rendering useless a treasure trove of valuable data insight. For an owner, that's lost opportunity and money that cannot be recovered. Autodesk Tandem unlocks the treasure by freeing, organizing, and standardizing data from design and construction, creating a simple and intuitive digital replica of all the components, systems, and spaces in a facility.
Approximately 80 percent of a facility's total lifecycle cost is realized during operations, the ability to affect and reduce total cost of ownership drops drastically the farther we progress from design to construction to completion. If we consider what an owner will need at handover from the start, we can ensure proper management of assets based on their business goals and processes.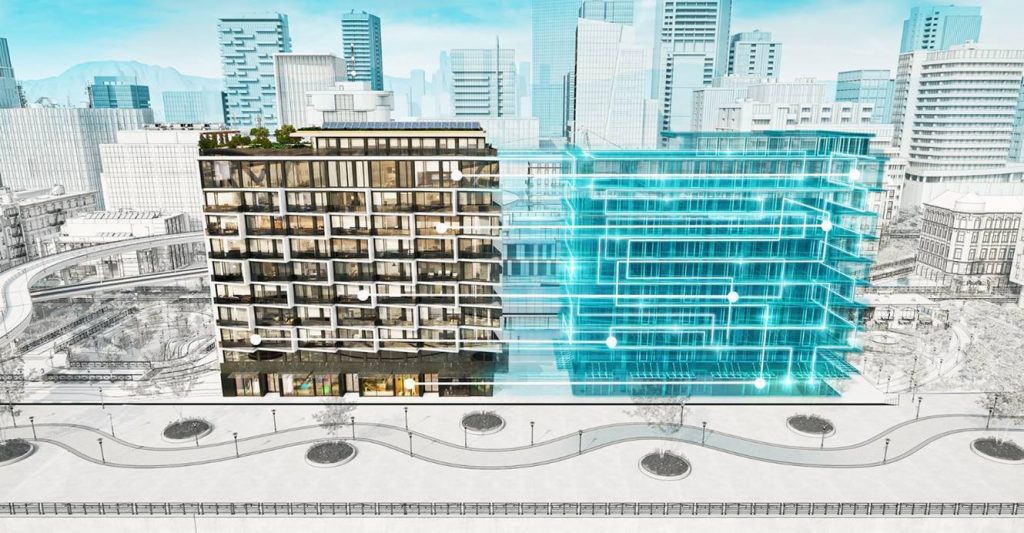 Connecting Systems, Reducing Risk, Saving Money
Autodesk Tandem interfacing with data systems like Computerized Maintenance and Management Systems (CMMS) and supervisory control and data acquisition (SCADA) systems. This provides owners and operators access to all information though a connected experience that allows them to proactively reduce risk and increase resiliency.
Owners can start asking: Where are all the assets that currently have open maintenance work orders? What are the chances of this asset failing in the next five years? Is safety equipment near work areas? More connected systems and predictive insights that are visually aggregated using modern BIM/design data will be part of the handover package of the future.
Autodesk Tandem and digital twins are part of the broader digital transformation, where every system becomes more and more connected as data is generated. In that future, systems learn from one another, share insights, and optimize performance in real-time. This data-connected world requires cooperation and openness from the technology community, and Autodesk is committed to doing its part.
Autodesk Tandem can help you take the next step on your digital journey and realize the benefits of a digital handover. Whether you're an owner, operator, or AEC professional, Autodesk Tandem can support projects, drive business, and maximize investments.