Steel Fabrication Models
Change is constant in the design world, and the fast-paced construction industry puts your time at a premium. Any tool that speeds up your work and makes you more efficient is well worth investigating.
If you're a structural steel fabricator, you've experienced the challenges that arise, especially with custom work. There are options for doing the job, and two of them are Autodesk Advance Steel and Autodesk Inventor. There are useful features in both.
Parametric Modeling with Inventor
Inventor is more of a general purpose 3D modeler that can do a plethora of other things that Advance Steel is not built to do. In addition, it can do the structural steel very well.
Inventor is used for 3D modeling and detailing of steel structures, but it's geared more toward mechanical, sheet metal and product design. It is used regularly for structural fabrication, auto creation of fabrication/skid drawings, bills of materials, and the like.
Inventor is a parametric modeler, so you can control dimensions on the fly. Structural members will update as you make changes. You can start your model with a sketch and dimensions, then build upon it using Inventor modeling techniques, for instance the Frame Generator tool. Inventor gives you the ability to easily model and then make changes.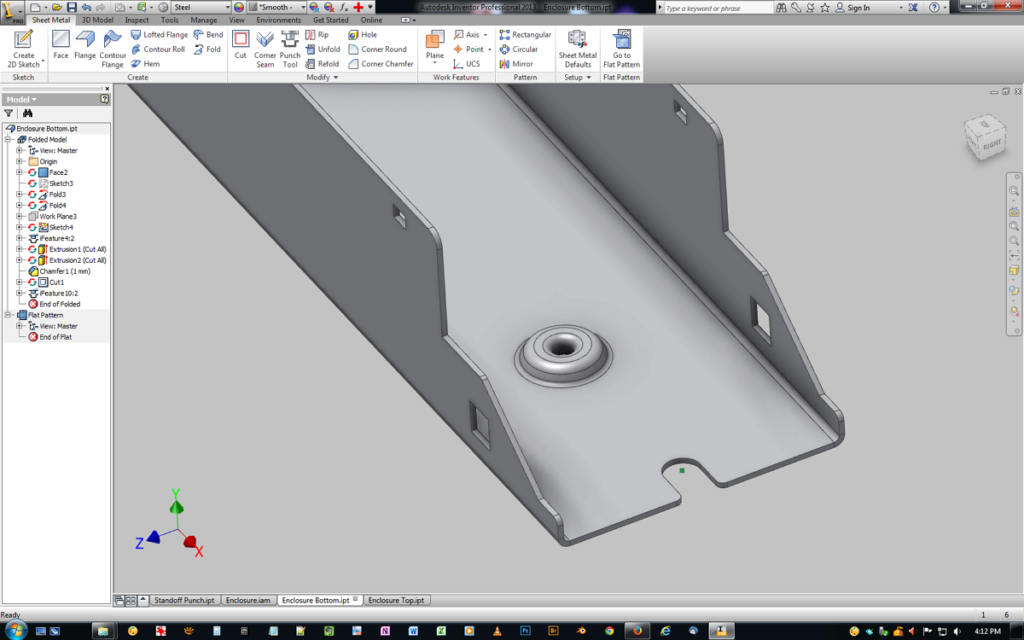 A large content center with components comes with Inventor. The Frame Generator tool allows you to create or edit. There are out-of-the-box fasteners available, with standards to choose from, as well as structural shapes. You can add or change out fasteners quickly.
Fasteners and other factory assets for Inventor can be found under Factory Design Utilities in your Autodesk Account. You can either use the out-of-the-box options or create your own. 
As part of the parametric properties of Inventor, when you make changes to your drawing, like adding or removing materials and components, the Bill of Materials (BOM) will update automatically. You can also set what will and will not be included in the BOM.
Produce Fab Drawings Fast with Advance Steel
Advance Steel is purpose built for fabrication of steel structures and structural components. The layers are automatically set up, and everything is organized to make the job as efficient as possible.
If you're going to do a significant amount of steel detailing, Advance Steel is the most useful option. This specialist application for steel fabrication conforms to steel standards throughout the world. It will automatically produce detailed fabrication drawings in minutes. To put this into perspective, a project that normally might take six weeks using Inventor can be reduced to six days or less when using Advance Steel.
Modeling in Advance Steel is as easy as setting up the grid, adding components, adjusting them using advanced properties, and adjusting naming and numbering. Using Advance Steel is as basic as drawing AutoCAD lines. To work on your drawing, you can also use simple AutoCAD commands. It's all automated. Common connections are available in a connection library, and when you create a connection, you can save it to the library for later use.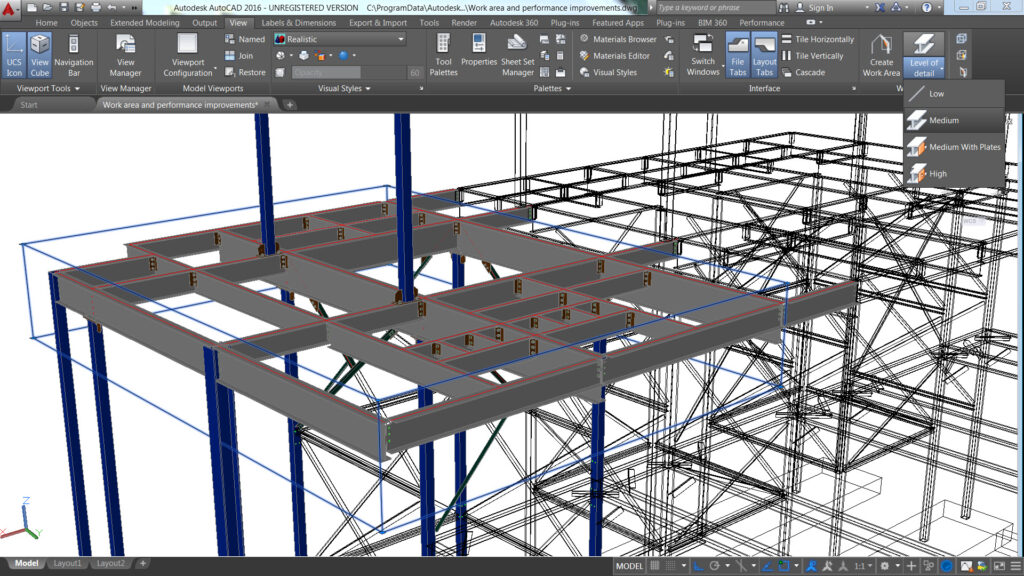 Advance Steel has purpose-built templates for creating drawings, which account for different styles, processes and views. The drawings that result are usually just what are needed for the steel fabrication process. Even out-of-the-box, the templates are well suited to this kind of work. However, they can also be modified to suit your individual needs – in effect, matching your company standards. You determine what you want called out and dimensioned. Everything is linked together and parametric.
Document management can be done from the model side. Anytime you make changes to parts, the "Force Update" option can be used to populate those changes in the parts list right away.
Workability Between the Two
Although they are similar in what they do, there's a different workflow for Inventor and Advance Steel. Both are very capable software tools for working with structural components, and there are companies that use both. An example of this is when you are working in an environment that involves a mix of mechanical design and structures.
Both products can be used when exporting a model from Advance Steel and importing it into Inventor.
You can build your model quickly and do the detail work in Advance Steel, then export a solid version of the model and take it into Inventor. This can even be done in reverse, if that is your chosen workflow. One advantage of exporting from Inventor to Advance Steel is that the Inventor model can then be checked for clashes with the steel structure.